International Immersive Works Competition
Eurydice, a Descent into Infinity
Eurydice, een afdaling in oneindigheid
Swiss Premiere
Celine Daemen
Netherlands
Like Orpheus, the spectator is invited to follow Eurydice on her endless descent into the Underworld. This opera, based on an original
libretto
, will transport you to a poetic space with a fierce pointillist beauty, between the material and the eternal.
For your comfort during the experience, we recommend that you do not wear heels.
---
A virtual reality opera, Eurydice is a resolutely physical work that is simultaneously intangible and immaterial. Like Orpheus, the spectator is invited to follow Eurydice on her endless descent into the Underworld. On ramps and steep paths, to the edge of vertiginous precipices, with the treasured soul ever close yet doomed to remain out of reach, this work of a fierce pointillist beauty will transport you to a space filled with poetry, to the bewitching strains of an original libretto, caught between the material and the eternal.
Laurent Kempf
---
Creation
Celine Daemen
Direction
Celine Daemen
Key collaborators
Key collaborators
Aron Fels (Virtual Art Director ), Charlotte Van Den Broeck (Librettist ), Kate Moore (Composer ), Wouter Snoei (Sound Designer and Composer ), Cyriel Verkuijlen (FX ), David McKay (Translation Libretto ), Eline Oppewal (Assistant VR Design ), Malou Minkjan (Technical Development ), Tommy Jansen (Assistant VR Design ), Yannick Verweij (Modelling assets )
Production
Studio Nergens (Celine Daemen), Silbersee (Isha Plug, Dominique Slegers)
Co-Production
VIA ZUID (Jackie Smeets)
With
Sterre Konijn
Supported by
Performing Arts Fund NL, Prins Bernhard Cultuurfonds, Janivo Stichting, De Buren, Amsterdams Fonds voor de Kunst
World sales
Jimmy-Pierre de Graaf, Celine Daemen
---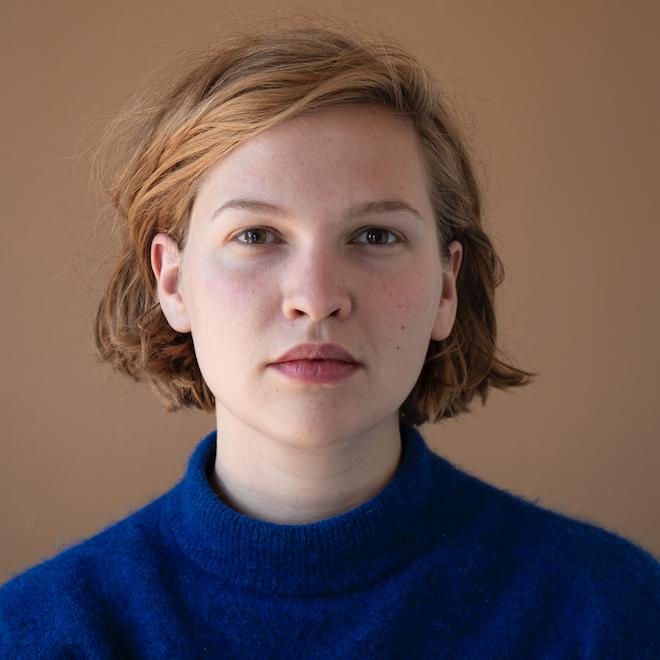 Celine Daemen
1995, Netherlands
Prior works
2021, Nergens (Nowhere)
2021, Monologues for Nothing
2019, De Opera van de Vallende Mens (The Opera of the Falling)
Reservation
This work is part of the program Virtual Territories I, composed of several works.
Book a ticket for