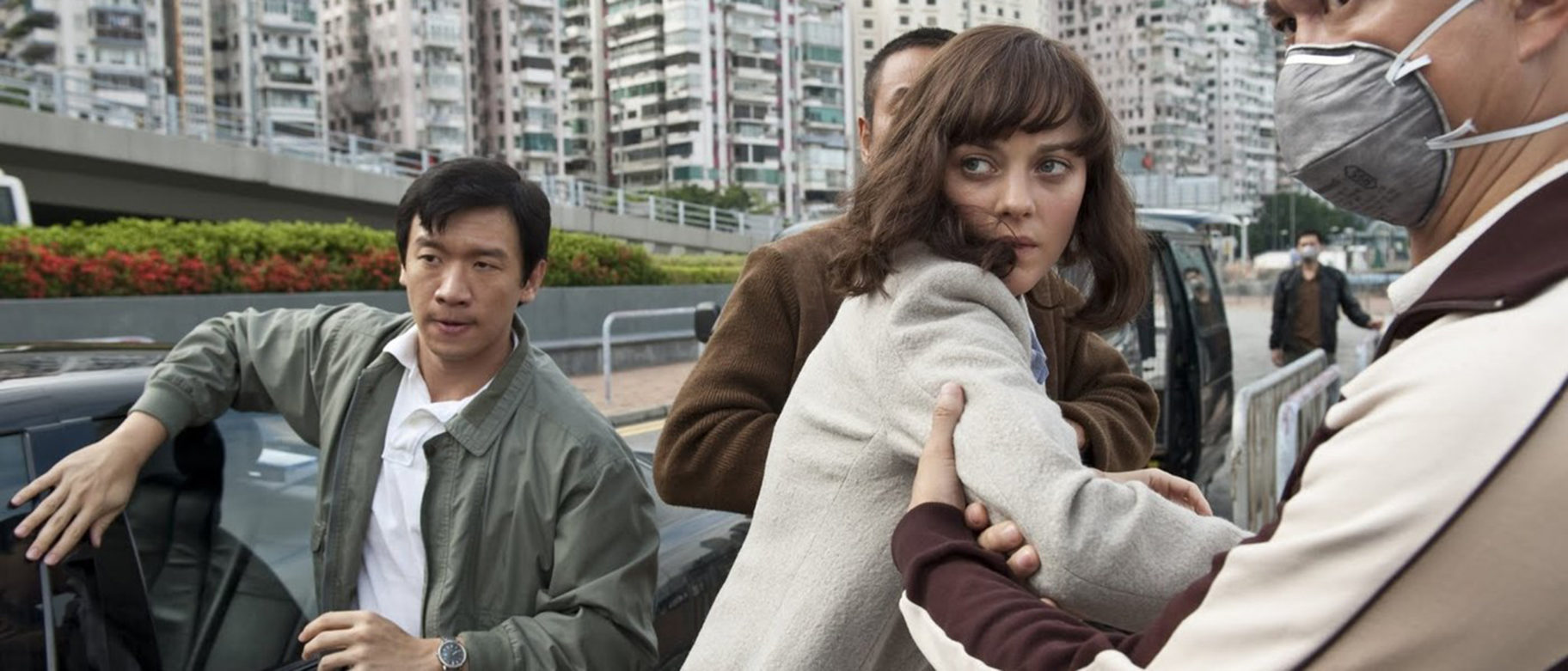 Genève ça tourne redux
Steven Soderbergh
United States, Hong Kong SAR China, United Arab Emirates
Fiction, Thriller, Science fiction
With
Matt Damon, Jude Law, Marion Cotillard
A deadly pandemic is breaking out and evolving at a rapid pace. A race against time begins as States rush to find patient zero and opportunists seek to capitalize on the crisis. In 2011 this was still fiction.
In collaboration with

---
A deadly pandemic is spreading rapidly throughout the world. More than Geneva, the plot centers around the WHO and Marion Cotillard as the one who must manage the crisis. The always unpredictable Steven Soderbergh offers an impressively realistic scientific techno-thriller with a star-studded cast. Nowadays, one could be forgiven for considering Contagion a documentary, as the parallels with our current predicament are bone-chilling.
---
Direction
Steven Soderbergh
Screenplay
Scott Z. Burns
Image
Steven Soderbergh
Editing
Stephen Mirrione
Sound
David Betancourt
Music
Cliff Martinez
Production
Gregory Jacobs, Michael Shamberg, Stacey Sher, Warner Bros. Pictures
Co-Production
Participant, Double Feature Films, Imagenation Abu Dhabi FZ
With
Gwyneth Paltrow, Matt Damon, Jude Law, Laurence Fishburne, Marion Cotillard, Kate Winslet
Distribution
Praesens-Film AG