VR MUSEUM @PLAN-LES-OUATES
The VR Museum will stop at La julienne in Plan-les-Ouates for the second time running, on 29 February and 1 March 2020.
The programme will feature a body of four works born out of the endless potential of digital technology, inspired by classical masterpieces. Visitors will literally be able to immerse themselves into Caravaggio's dark Rome, see a greenhouse in the Jardin des Plantes transform into a painting by Le Douanier Rousseau and contemplate waterlilies at Monet's side.
It will also include The Little VR Museum, featuring two virtual works dedicated to younger audiences aged 8 upwards, in La julienne's library. Young and old alike will be thrust into the room of a ballerina reliving her memories of youth in Feather, or will get to help an astronaut live his childhood dreams in Wings.
Practical information
29 February: 11:00-18:00 / 1 March: 11:00-18:00
Opening night on 28 February: 18:00-20:00 / aperitif at 18:30
VR Museum: 12+ years old / Flat rate: CHF 5, online reservation required
The little VR Museum: 8+ years old / Free admission
La julienne, Maison des arts et de la culture / Route de Saint-Julien 116 / 1228 Plan-les-Ouates
MUSÉE VR
CARAVAGGIO IN TENEBRIS
Matthieu Van Eeckhout / 8 min / 2019 / France / animation / no dialogue
Caravaggio, the most fascinating, disputed and turbulent Renaissance painter. Rather than addressing his work in a scholarly way, the authors of this immersive tribute have chosen to create a whirlwind of crazy, Caravaggio-like images in which to plunge and loose oneself.
CLAUDE MONET – THE WATERLILIES OBSESSION
Nicolas Thépot / 8 min / 2019 / France / animation / French
Claude Monet painted close to 250 works featuring waterlilies from his pond in Giverny, including the eight panels at L'Orangerie in Paris. Through this virtual fantasy, the great impressionist's floral work comes to life and reveals itself from the inside. Poetic and fascinating.
LES RÊVES DU DOUANIER ROUSSEAU
Nicolas Autheman / 7 min / 2019 / France / animation / French
Late afternoon at the Jardin des Plantes. What if we were suddenly trapped in the large greenhouse? What if creatures and plants born out of paintings by Le Douanier Rousseau started emerging around us? A virtual stroll in the form of a daydream.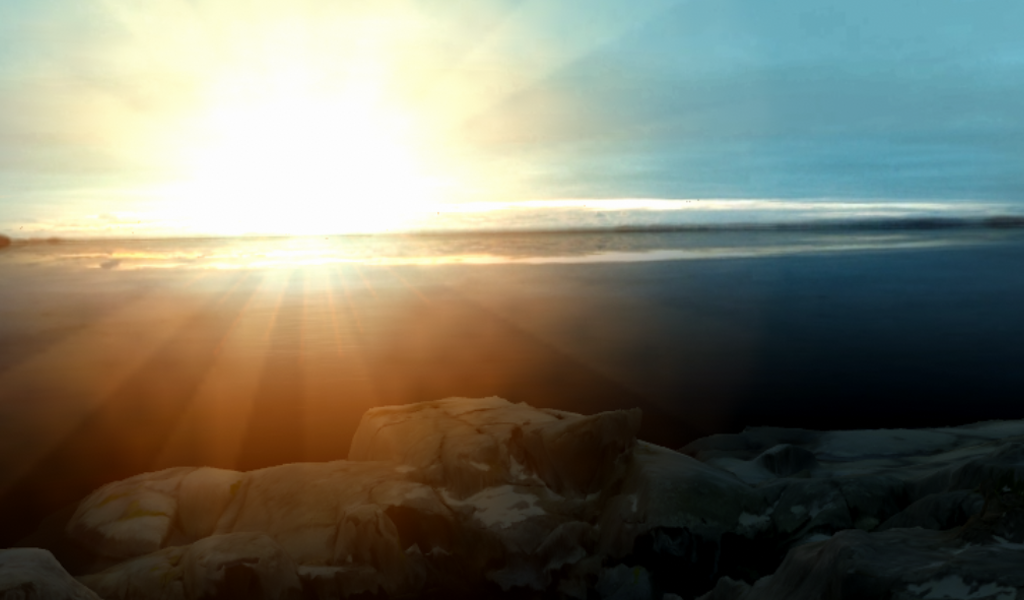 THE SUN BY EDVARD MUNCH
Harmke Heezen, Mike Robbins / 11 min / 2019 / Germany, Norway / experimental / French
The sun rises on a fjord. The sun's rays are increasingly intense. The landscape turns into a visual experience, making us wonder what remains of an image when it fades away. After The Scream, another work by Munch is brilliantly transposed into VR.
THE LITTLE VR MUSEUM
FEATHER
Keisuke Itoh / 10 min / 2019 / Japan / animation / no dialogue
Feather is a moving animated tale which young viewers go beyond simply watching. They participate, interacting with a small doll via a feather. Like a magic wand, the feather, a symbol of encouragement, will help the doll overcome difficulties and achieve its dream, that of becoming a prima ballerina.
WINGS (ARIPI)
Dmitri Voloshin / 7 min / 2019 / Moldavia / animation / no dialogue
What young boy has never dreamt of becoming an astronaut? This project enables us to achieve this dream thanks to virtual reality. Wings tells the story of Nelu, an astronaut who lives trapped in his spaceship. One day his capsule loses control and crashes on Earth. The accident compels him to unfold his wings and to once again become the child he once was.