GIFF @AARAU
GIFF @AARAU STADTMUSEUM / 7 – 9.12.2018
Du 7 au 9 décembre 2018, le Geneva International Film Festival se connecte au Stadtmuseum d'Aarau afin d'y présenter une sélection d'oeuvres en réalité virtuelle, issues de sa 24e édition. Huitième et dernier programme PLUGS de l'année, cette incursion en terre alémanique clôt douze mois de programmation du GIFF aux quatre coins de la planète.
Vernissage le 7 Décembre à 18:00 / 8-9 Décembre de 11:00 à 17:00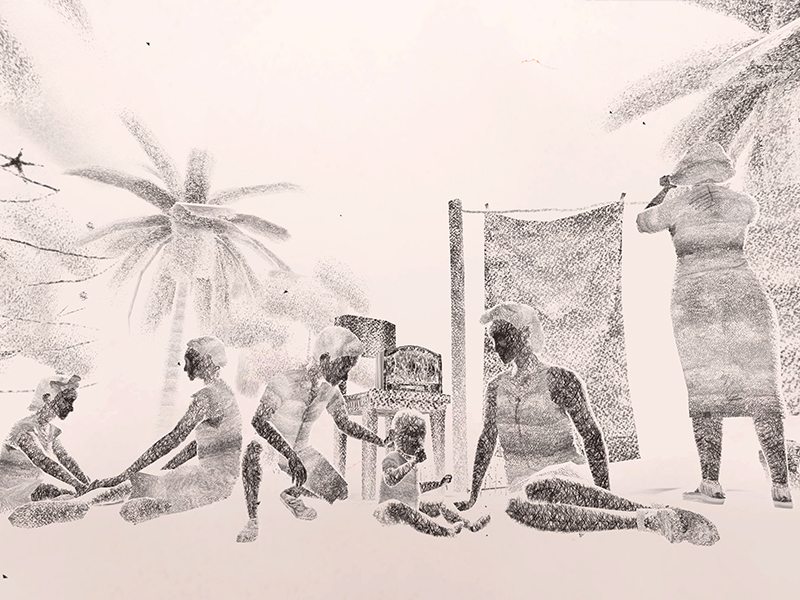 A THIN BLACK LINE
Douglas Watkin, Oscar Raby / 12 min / 2017 / Australie / Documentaire, Animation
Patima avait cinq ans lorsqu'elle a dû fuir la ville de Darwin, bombardée par les Japonais en 1942. Un projet documentaire virtuel en animation qui réfléchit sur la mémoire et ses déchirures, servi par l'animation somptueuse de l'artiste Vernon Ah Kee.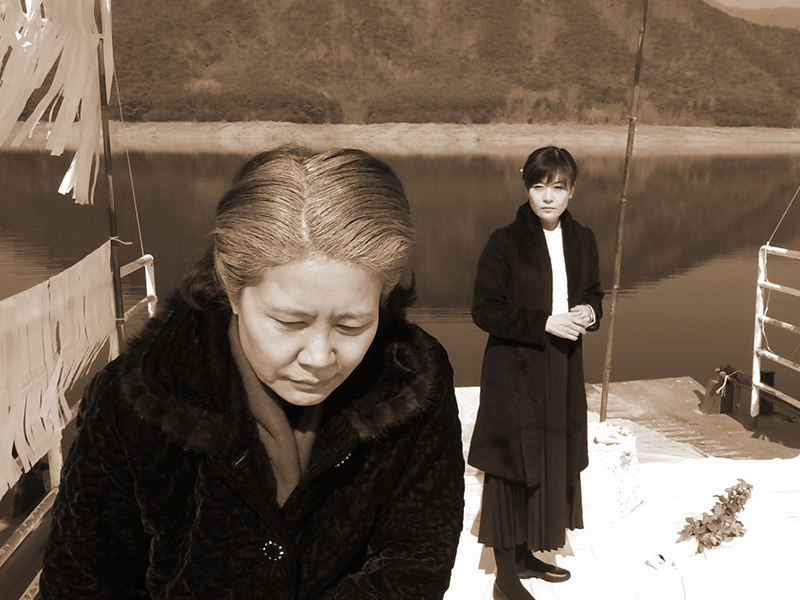 EYES IN THE RED WIND
Lee Sngmoo / 12 min / 2017 / Corée du Sud / Drame
Sur un bateau, un chaman entame un rituel pour accompagner l'âme d'un mort, devant ses proches. Un esprit regarde, un esprit agit. La vérité fait surface. Un plan-séquence vertigineux à 360° qui explore les possibilités cinématographiques de la réalité virtuelle. Virtuose.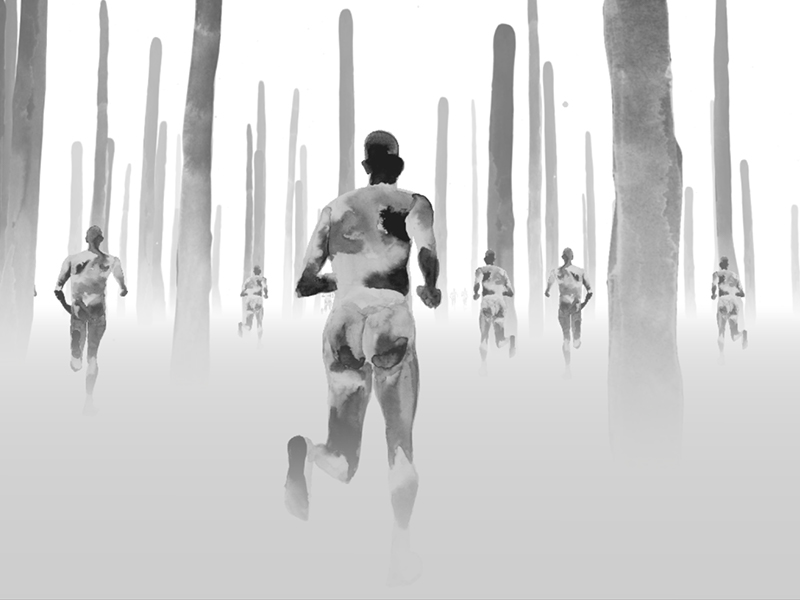 THE BRIDGE
Nikita Shalenny / 10 min / 2017 / Ukraine, Danemark / Animation, Experimental
Un pont dans la brume. Des silhouettes qui courent, à nos côtés. Fuit-on ? Va-t-on au-devant de l'Histoire ? La réponse, personnelle, nous fait franchir 40'000 kilomètres en quelques minutes. Magnifiée par l'animation de Shalenny, une course contre la montre, contre l'homme, contre soi.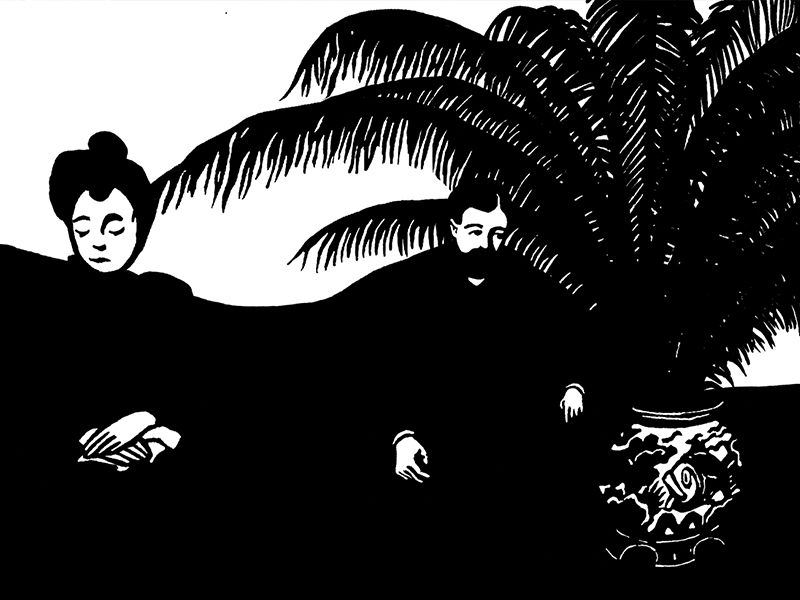 HORS-CADRE : INTIMITÉS DE FÉLIX VALLOTTON
Martin Charrière / 7 min / 2018 / Suisse / Animation
En 1898, Vallotton réalise une série de gravures sur bois intitulée Intimités, qui représente en dix moments la vie amoureuse de la célèbre pianiste parisienne Misia Sert. Pour revisiter l'œuvre, ce projet VR de la série Hors-Cadre imagine que la musicienne répond à l'artiste. Passionnant.