GIFF @NIFFF
The GIFF UNLIMITED will present in July 2 – 10, Animalia Sum, an absurd and funny mockumentary where insects, now the main link in the food chain, militate for humans to eat… whales, and Hominidae, the odyssey of a spider-like hominid who fights for his survival and that of his young children. All this at the Natural History Museum of Neuchâtel (MHNN), on the occasion of the 20th edition of NIFFF.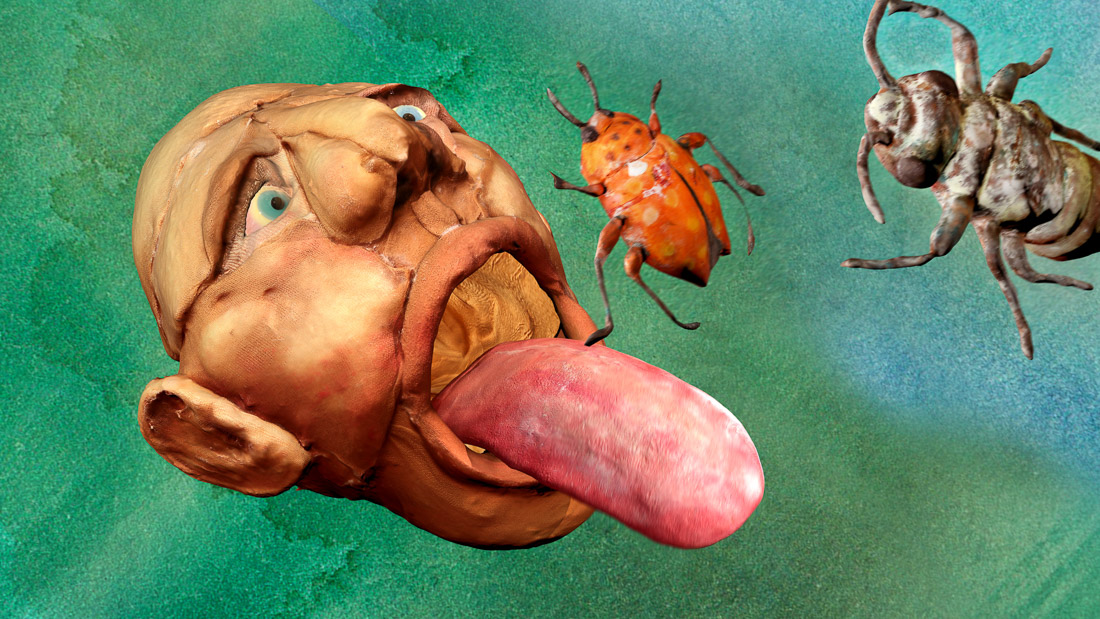 ANIMALIA SUM
Bianca Kennedy, The Swan Collective / Germany, Brazil, Iceland / 2019 / 9 min / Animation, Mockumentary
English / No subtitles
I am an animal, I eat animals. A strange duality to be experienced through a funny and absurd project, that Terry Gilliam would surely love, where insects, which have become the main link in the food chain, campaign for human beings to feed on… whales.
HOMINIDAE
Brian Andrews / United States / 2020 / 7 min / Animation, Fantastic
No dialogue
The odyssey of an arachnoid hominid, a phantasmagorical creature born from the fusion of a bi-ped and an arthropod, in five small vignettes from birth to death. When virtual reality explores the apocalyptic future of the human anatomy.