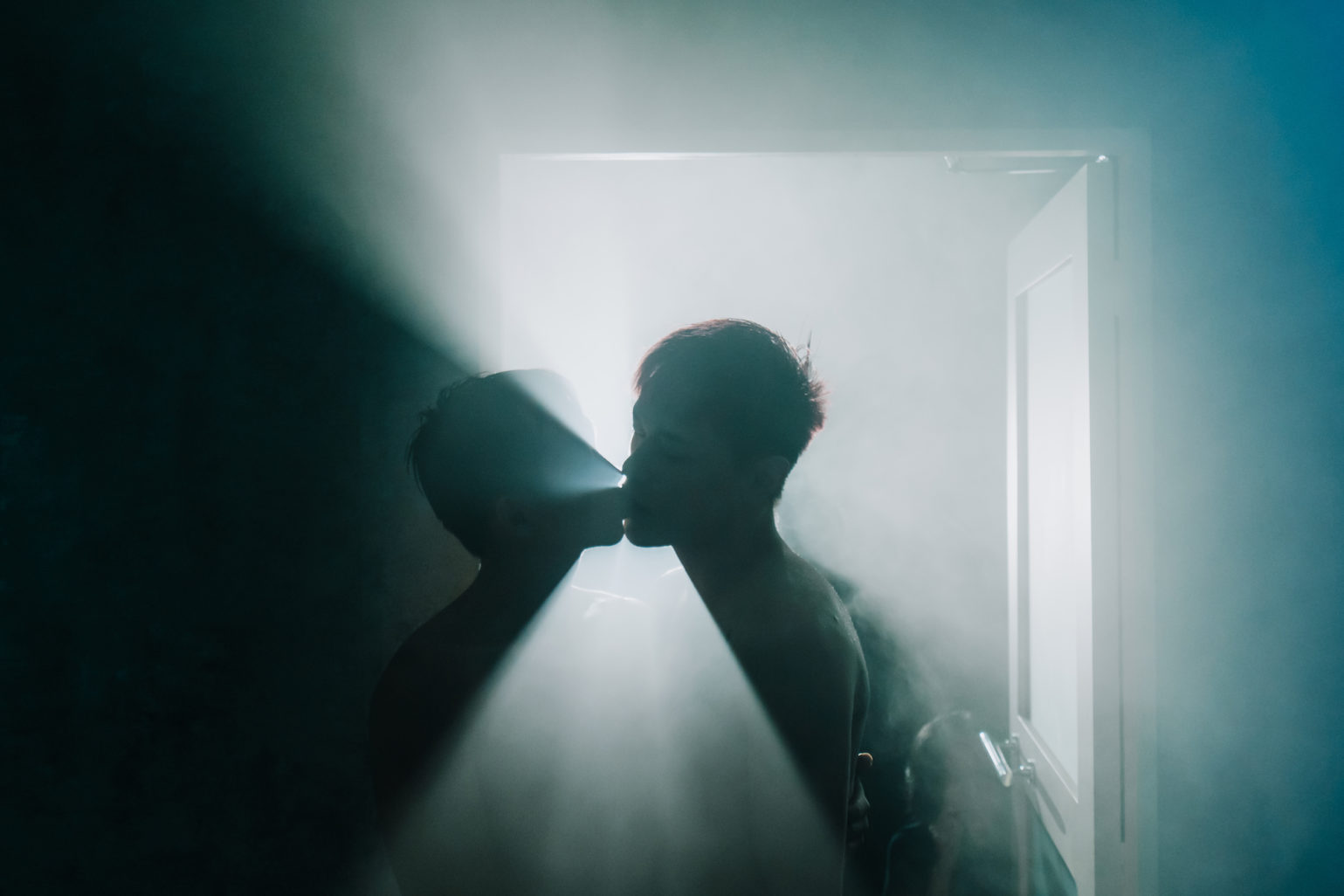 giff Unlimited @locarno
THE GENEVA INTERNATIONAL FILM FESTIVAL (GIFF) & THE LOCARNO FILM FESTIVAL COPRESENT A free double program consisting of six outstanding immersive works
At Locarno75, the old projection booth on the Piazza Grande becomes once again the theatre for an experience on the edge of film and technology.

Together with the Locarno Film Festival, August from 3 to 13, a free double program of six exceptional immersive works with day (10:00am to 02:00pm) and  night (05:00pm to 00:00am) sessions.
The Locarno75 VR joint program also includes a conversation around the future of cinema, its languages and its reception between director François Vautier and professor Kevin B. Lee (Locarno Film Festival and Università della Svizzera italiana – USI) at the BaseCamp Pop-Up, at the Istituto Sant'Eugenio in Locarno, on Tuesday, August 9 at 5:30 pm.
DAYTIME PROGRAM
schedule : 10:00am – 02:00pm
sessions duration : 40 minutes
capacity : 8 people
I SAW THE FUTURE
François Vautier / France / 2017 / 6 min / Experimental, Animation, VR / ov. en, fr
An experimental deciphering in VR of Arthur C. Clarke's visionary speech on his vision of the future, built in an artificial field inspired by electrostatic displacement and sound waves. This film allows viewers to immerse themselves in a 3D space that echoes the futuristic predictions of a visionary humanist scientist.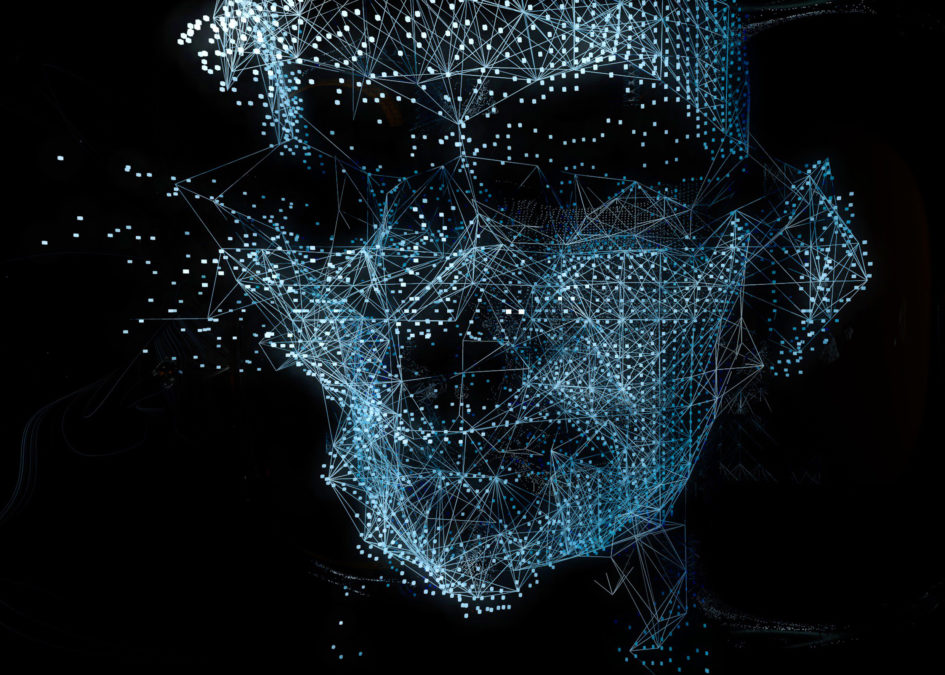 ---
ODYSSEY 1.4.9
François Vautier / France / 2019 / 8 min / Docu-fiction, VR / No dialogue

A total work imagined by Stanley Kubrick and Arthur C. Clarke, 2001: Space Odyssey is the object of a particular cult. Here it becomes the vehicle of an immersive and interstellar journey to the heart of cinema, its photograms, its night and lights. Dizzying!
---
RECODING ENTROPIA
François Vautier / France / 2021 / 8 min / Fiction, VR / No dialogue


Last opus of the VR anthology of François Vautier on the human becoming, this story tells the wandering of an imposing geometry, in the heart of the nothingness, in the horizon of an infinite space and an unfathomable time. An immense tetrahedron that will soon break up to scatter and deliver a mysterious message through its change of form.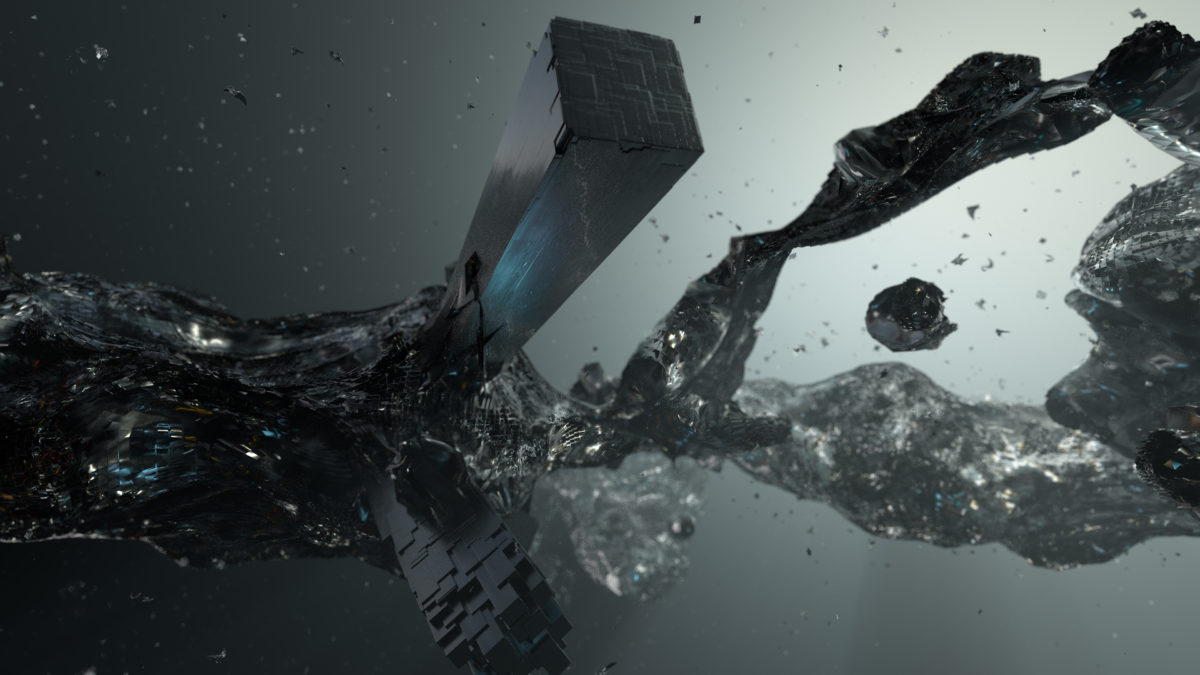 ---
OVERNIGHT PROGRAM
schedule : 05:00pm – 00:00am
sessions duration : 50 minutes
capacity : 8 people
18 years and older
IN THE MIST
Chou Tung-yen / Taiwan / 2020 / 15 min / Experimental, VR, Erotic / No dialogue
In a dimly lit room filled with mist, time seems to stand still as a group of men explore their sexuality. Between dream and awakening, the film plunges into an unexpected experience and takes a poetic look at desire.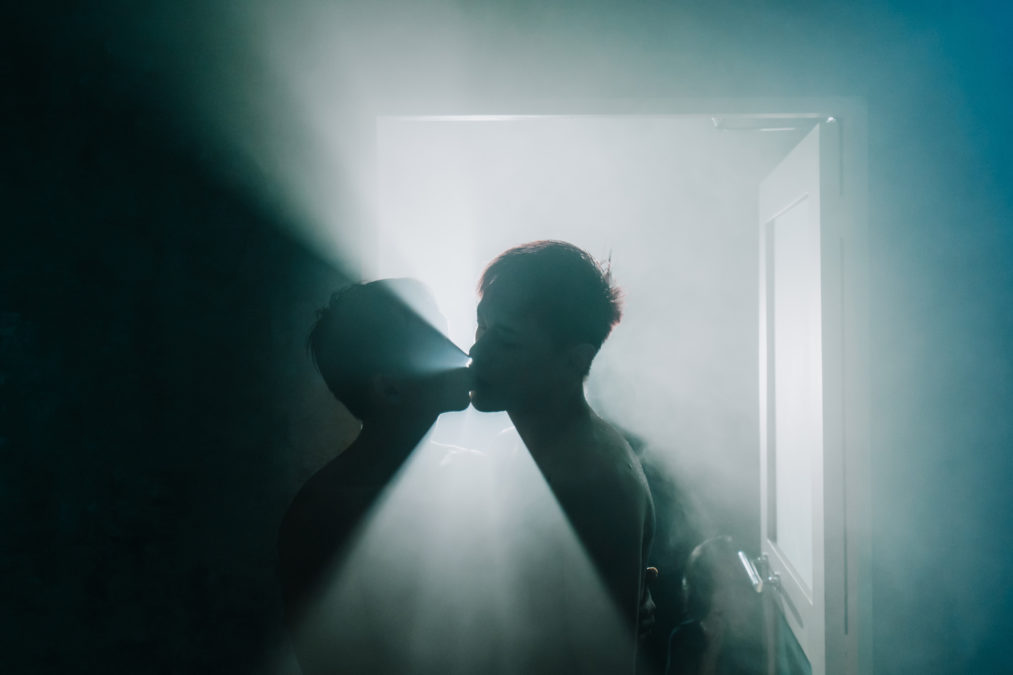 ©Kris Kang
---
MUTATIS
Mali Arun / France / 2020 / 12 min / Thriller, VR / No dialogue
Crime scene. Individuals in protective suits in a botanical garden are looking for inanimate, naked bodies. Luxuriance of the plants, coldness of the neon lights, paleness of the flesh. Then the ritual begins. This strange thriller composed of real shots opens up a space of real virtual cinema.
---
SATURNISM
Mihai Grecu / France / 2020 / 4 min / Fiction, VR / No dialogue
Painted directly on the walls of his house, Saturn Devouring His Son by Francisco Goya refers to Greek mythology, when King Cronos devoured each of his children to counter the prediction that he would be overthrown by one of his sons. Saturnism is an immersion on a human scale in one of the darkest and most haunting paintings in the history of art, where the fear of losing power drives one to madness.