VR @B3 FRANKFURT 2019
Du 15 au 20 octobre, le GIFF se connecte à la B3 Biennial of the Moving Image à Francfort afin de présenter une sélection d'œuvres en réalité virtuelle issues de sa 24e édition.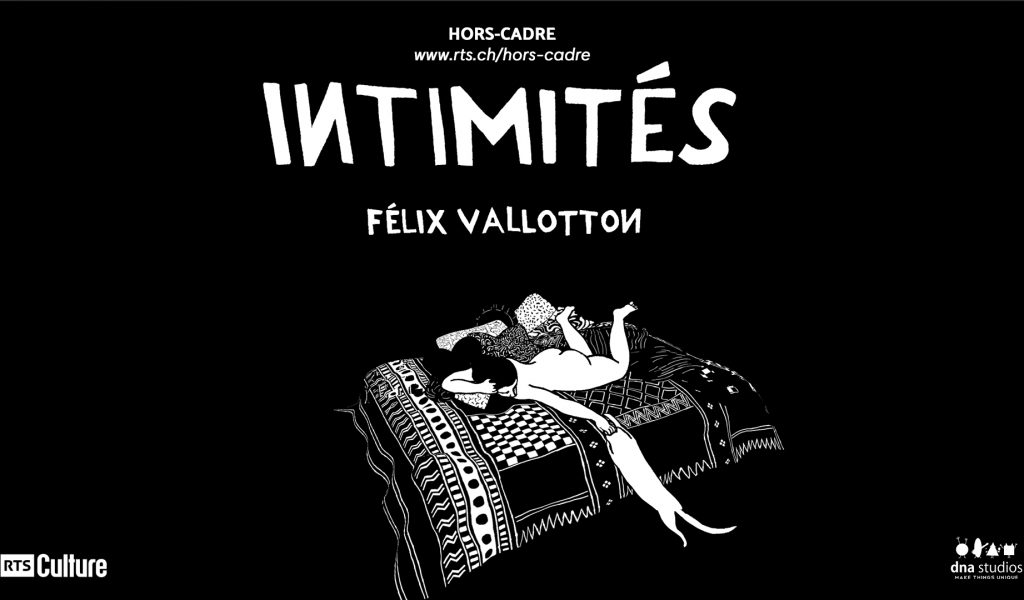 HORS-CADRE : INTIMITÉS DE FÉLIX VALLOTTON
Martin Charrière, 7 min, 2018, Switzerland
In 1898, Swiss artist Félix Vallotton produced a series of woodcuts entitled Intimités which represent ten moments in the love life of famous Parisian pianist Misia Sert. To revisit this work, this VR project in the Unframed series imagines what the musician replies to the artist. Fascinating.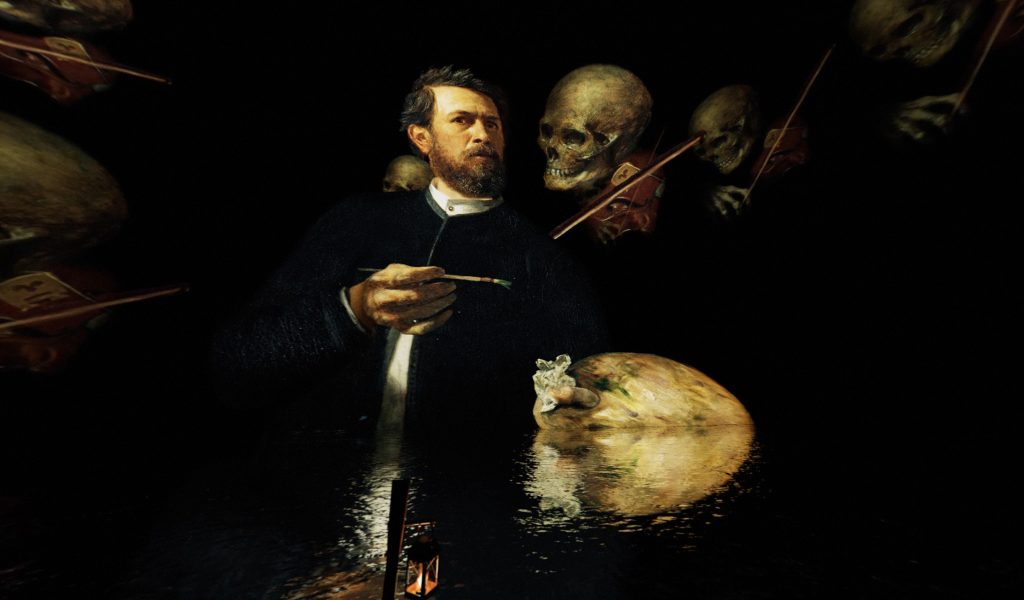 HORS-CADRE : ISLE OF THE DEAD
Martin Charrière, 6 min, 2017, Switzerland
The Isle of the Dead, by Arnold Böcklin is probably one of most internationally-renowned Swiss paintings. Led by the irreverent Yann Marguet, this VR immersion in an artwork looks more like an acid trip than a museum tour.
LA APPARIZIONE
Christian Lemmerz, 3 min, 2017, Denmark
Here you are underneath Christ. Crucified in the sky, he towers over you. From the darkness around him groans can be heard. And everywhere, golden blood pours from the divine figure. A virtual work by contemporary artist Christian Lemmerz, one of the most extreme experiences in VR art.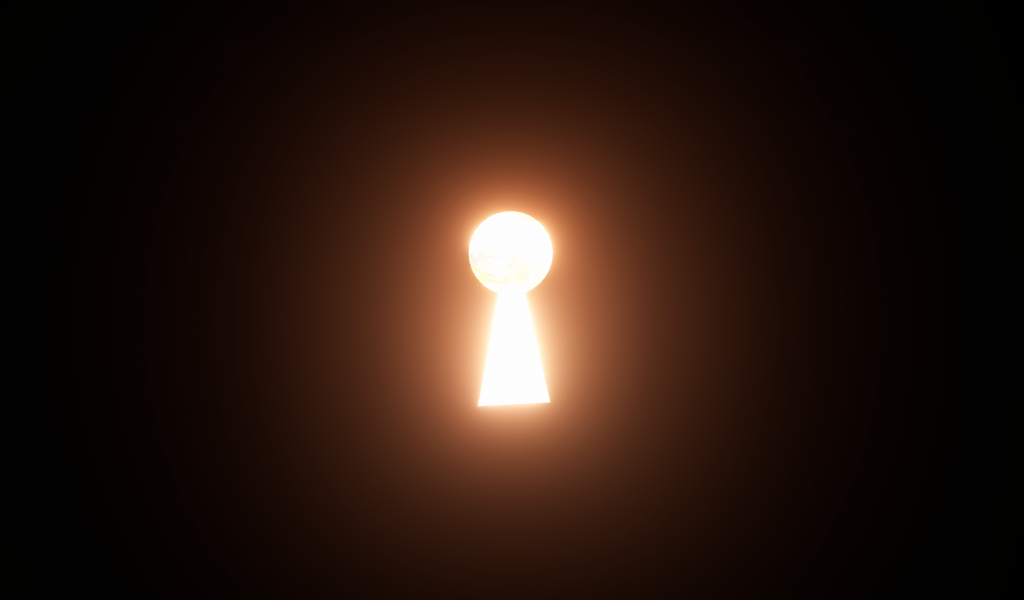 SHE'S ALREADY GONE
Yu Hong, 8 min, 2017, China, Denmark
Directed by Chinese artist Yu Hong, this VR experience places the viewer in the middle of four scenes, that travel through the life of a female character from her birth to her old age. The narrative follows differing timelines as the life and aging of the protagonist moves forward while history goes backwards.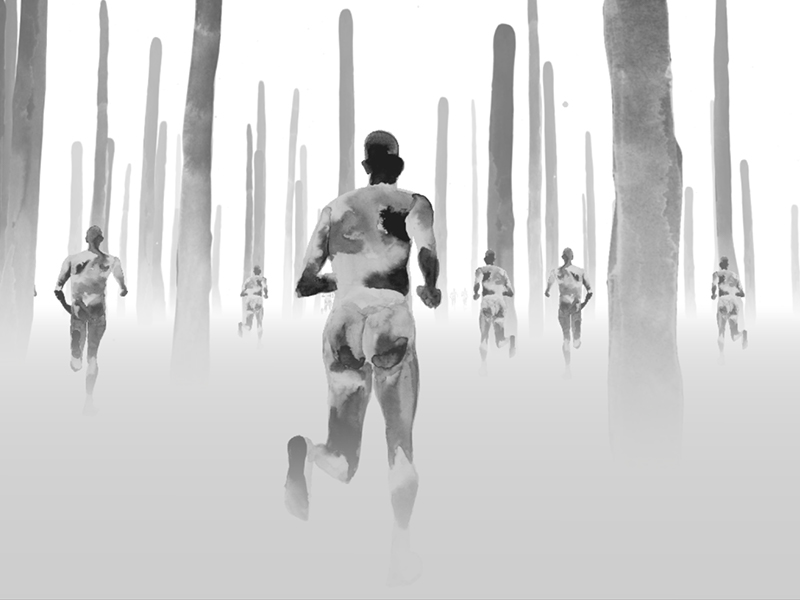 THE BRIDGE
Nikita Shalenny, 10 min, 2017, Ukraine, Denmark
A bridge in the fog. Silhouettes running at our side. Are we fleeing? Are we heading towards history? The personal answer takes us 40,000 kilometers in a few minutes. Enhanced by Shalenny's animation, a race against time, against mankind and against oneself.