VR MUSEUM @ CULTURE TROIS-RIVIÈRES
The VR Museum started the year across the Atlantic in Quebec.
The cultural diffuser, Culture Trois-Rivières, has welcomed the VR museum at Espace Pauline-Julien. For this new collaboration, four works in virtual reality will revisit artwork from the great artists in art history. This program will be presented from February 27th until May 30th 2021.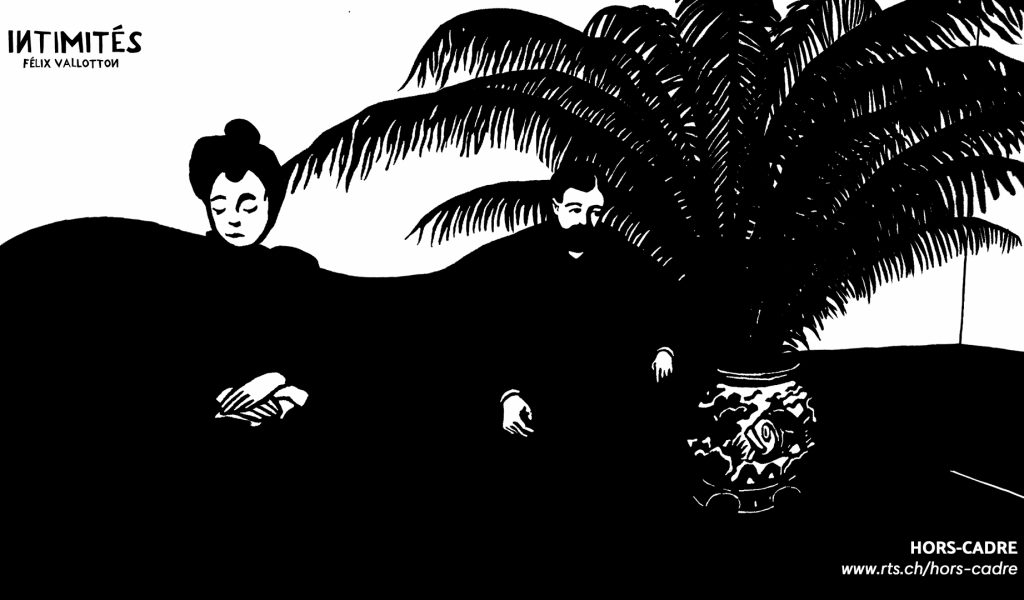 UNFRAMED INTIMACIES BY FÉLIX VALLOTTON
Martin Charrière / 8 min / 2018 / Swiss
In 1898, Vallotton realizes a series of wooden engravings entitled Intimités, which represents ten love life moments of the Parisian pianist Misia Sert. The carvings represents her sentimental life, between adultery and boredom of married life, between tears and kisses. To revisit the piece, the VR project of Hors-Cadre imagines the musician responds to the artist. Exciting.
CARAVAGGIO IN TENEBRIS
Matthieu Van Eeckhout / 8 min / 2019 / France / animation / no dialogue
Caravaggio, the most fascinating, disputed and turbulent Renaissance painter. Rather than addressing his work in a scholarly way, the authors of this immersive tribute have chosen to create a whirlwind of crazy, Caravaggio-like images in which to plunge and loose oneself.
CLAUDE MONET – THE WATER LILIES OBSESSION
Nicolas Thépot / 8 min / 2019 / France / animation / French
Claude Monet painted close to 250 works featuring water lilies from his pond in Giverny, including the eight panels at L'Orangerie in Paris. Through this virtual fantasy, the great impressionist's floral work comes to life and reveals itself from the inside. Poetic and fascinating.
THE DREAMS OF HENRI ROUSSEAU
Nicolas Autheman / 7 min / 2019 / France / animation / French
Late afternoon at the Jardin des Plantes. What if we were suddenly trapped in the large greenhouse? What if creatures and plants born out of paintings by Le Douanier Rousseau started emerging around us? A virtual stroll in the form of a daydream.