VR MUSEUM @PHI MONTREAL
THE PHI CENTRE IN MONTREAL TO HOST THE GIFF VR MUSEUM!
The GIFF is proud to partner with the Phi Centre in Montreal to present its VR Museum there! As part of its 2019 PLUGS program, the GIFF VR Museum will be at the Phi Centre starting this week where the Canadian public will discover this corpus of five virtual reality (VR) films, each depicting a famous painting.
Targeting an audience of all ages, these works abolish the boundaries between digital art, cinema and painting and allow the viewer to rediscover the world's pictorial heritage while at the same time discovering a new medium. In a fun and entertaining way, it stimulates exchanges around a unique experience – that of diving into the very core of a painting. The audience walks through the artwork, meets the painter and becomes a character himself.
Dedicated to art in all its forms, Phi is a multidisciplinary arts and culture organization that cultivates all aspects of creation, development, production and dissemination. Phi is at the intersection of art, film, music, design and technology. Through eclectic programming and a strong emphasis on content creation, Phi fosters unexpected encounters between artists and audiences.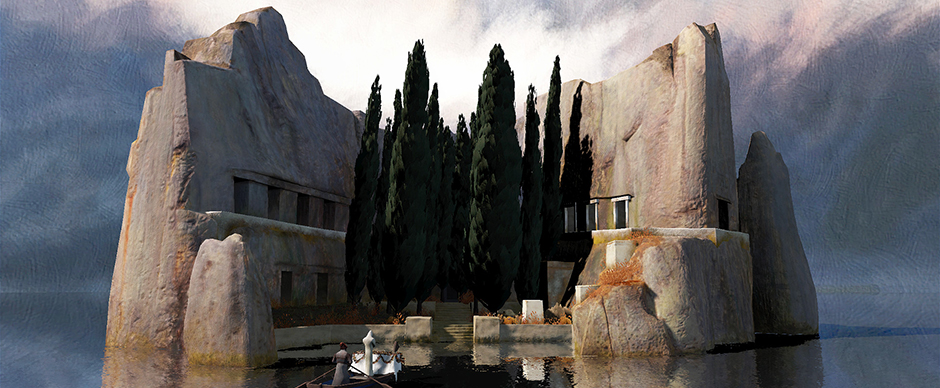 Unframed: Isle of the Dead
Martin Charriere / 6 min/ 2017 / Switzerland
Peint entre 1880 et 1886 par Arnold Böcklin, L'Île des Morts est sans doute l'un des tableaux suisses les plus célèbres au monde. Guidé par l'irrévérencieux Yann Marguet, cette plongée en VR dans l'œuvre relève davantage du trip sous acide que de la balade muséale.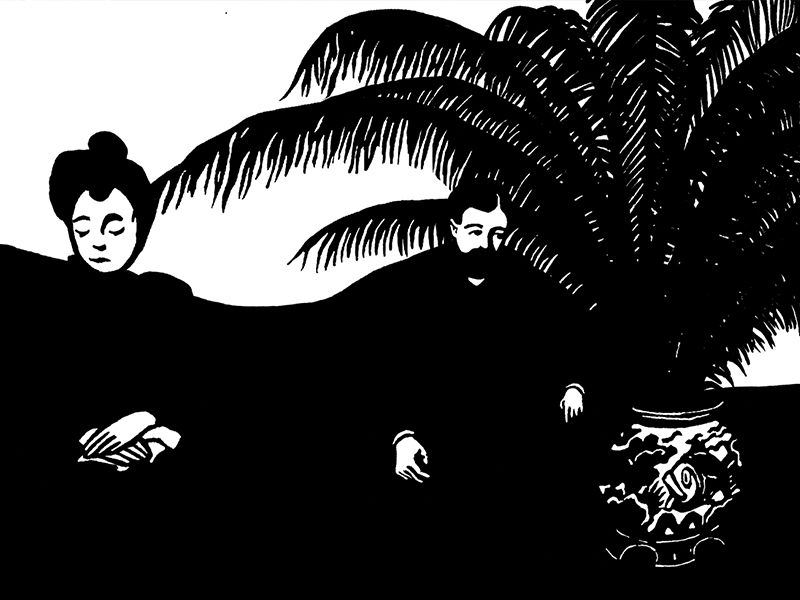 Unframed: Intimacies, Félix Vallotton
Martin Charrière / 7 min / 2018 / Switzerland
In 1898, Swiss artist Félix Vallotton produced a series of woodcuts entitled Intimités which represent ten moments in the love life of famous Parisian pianist Misia Sert. To revisit this work, this VR project in the Hors-Cadre series imagines what the musician replies to the artist. Fascinating.
A Bar at the Folies Bergère
Martin Charrière / 2 episodes / 2018-2019 / Switzerland
An interactive virtual reality experience through Hodler's work. This path leads the viewer to discover two of the artist's iconic paintings: The Woodcutter and The Night, and thus allows a journey through their history and emotions.
Condemned to Play
Andrés Jarach, Gordon / 5 min / 2018 / United Kingdom
Painted in 1560 by Pieter Brueghel the Elder, the work Children's Games depicts 200 children playing 91 different games. Although the characters were condemned to play the same game for more than 450 years, a mysterious force suddenly attacks them, giving them the opportunity to finally express their weariness.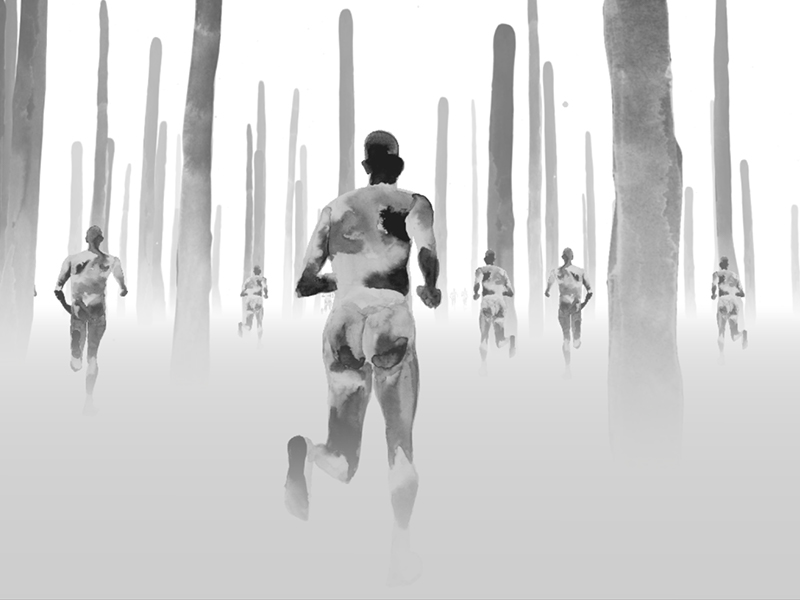 THE BRIDGE
Nikita Shalenny / 10 min / 2017 / Ukraine, Denmark
A bridge in the fog. Silhouettes running at our side. Are we fleeing? Are we heading towards history? The personal answer takes us 40,000 kilometers in a few minutes. Enhanced by Shalenny's animation, a race against time, against mankind and against oneself.
In collaboration with the Phi Centre in Montreal