Talks
New Financing Methods: Crypto-currencies and Public-private Partnerships
Monday, November 7
14:00 – 17:15

Online broadcasting
Tuesday, November 8
Starting From 14:00
LANGUAGE(S) English
Cryptocurrencies, venture capital, investment and NFT offer new financing possibilities for producers today. This program brings together several international experts who will discuss how to access these new financing opportunities.
---
Event details
Introduction - 30 minutes
With: Anthony Masure, Associate Professor and Head of Research at HEAD - Geneva (CH), Guillaume Helleu, architect, Web3 Strategist and Associate Researcher at HEAD - Geneva (CH) and Giulia Walter, lawyer, Academic Assistant at the…
Introduction - 30 minutes
With: Anthony Masure, Associate Professor and Head of Research at HEAD - Geneva (CH), Guillaume Helleu, architect, Web3 Strategist and Associate Researcher at HEAD - Geneva (CH) and Giulia Walter, lawyer, Academic Assistant at the University of Zürich (CH).

Conversation - 60 minutes
In search of supplements to public funding, producers are increasingly turning to other means of raising capital. Although venture capital and investment-based financing have a long history in Europe, they have mainly focused on content or projects with high commercial potential. However, in recent years, new venture capital and investment players have emerged, with a strong interest in independent, genre, artistic and experimental films that have the potential to reach a universal audience and bring a return on investment. What are the new venture capital and investment opportunities for independent producers?

With: Rain Rannu, Director, Producer and Investor at Tallifornia Film Fund (EE), Elisa Alvares, Media Corporate Finance Consultant and Senior Advisor to the Finnish Venture Capital Fund Manager at IPR.VC. (UK).

BREAK - 30 minutes

Roundtable discussion - 75 minutes
What Can NFTs and Crypto Token Solutions Do for the Future of Film Financing?

Non-fungible tokens (NFTs) are currently the hottest topic in the creative and content industry. They promise new and previously untapped funding. In addition, they offer access to new players with high economic potential. While NFTs are making headlines with skyrocketing prices at auctions, the technology's real potential and its use have remained mysterious and it is difficult to distinguish between realistic opportunities and solutions from speculative ones.
Find out what NFTs can and cannot offer and how to take your first steps toward getting involved in this fast-growing industry.

With: Leo Matchett, CEO of Decentralized Pictures Foundation (US), Yannick Bossenmeyer, CEO of Cascade8 (FR), Juanjo Moscardó, Producer at Cosabona Films (ES), Shaban Shaame, CEO and Founder of EverdreamSoft (CH), Emilie-Alice Fabrizi, Brand Strategist and Founder of Le Lab at freestudios (CH).
---
Speakers
Anthony Masure
Associate Professor, Dean of Research, HEAD – Genève
Onsite
Anthony Masure is an Associate Professor and Dean of Research at HEAD – Genève (HES-SO). His current research focuses on the design implications of artificial intelligence and blockchain technologies. He is the author of the essay
Design et humanités numériques
B42 Editions, 2017).
www.hesge.ch
Guillaume Helleu
Geneva University of Art and Design (HEAD – Genève, HES-SO).
Onsite
Guillaume Helleu is an architect, Web3 Strategist and Associate Researcher at HEAD – Genève (HES-SO). Since 2017, he analyzes the social, political and economic aspects of blockchain technologies in a series of papers, lectures and courses. He is the cofounder of Hint3rland (2022), a creative studio for the decentralized world which offers a wide range of services, from consulting to full project development, on all aspects of blockchain (crypto-currencies, NFTs, DAOs, Metaverse, etc.).
hint3rland.com
Giulia Walter
University of Zurich, Switzerland
Online
Giulia Walter studied law at the Universities of Lucerne, Vienna and Geneva, obtaining her Certificate of Transnational Law. She works as Academic Assistant for the chair of legal sociology and media law for Zurich's University. Art enthusiast, in 2021 she initiated the interdisciplinary project
Art irritates Law - Law irritates Art
, an online exhibition and archive of objects that, observed from both a legal and an artistic perspective.
www.uzh.ch
Rain Rannu
Tallifornia, Superangel, Fortumo
Online
Founder and former CEO of mobile payments company Fortumo (exited in 2020), Rain is managing partner of Estonia-based venture capital fund Superangel, an early investor in unicorn companies Bolt and Pipedrive, as well as managing partner of Tallifornia Film Fund, the first private film fund in Estonia. As a film director, he is currently finishing up his fourth narrative feature
Free Money
.
filmestonia.eu
Elisa Alvares
Venture Capital Content Fund
Onsite
Based in London and with over 20 years' experience, Elisa operates as a consultant in corporate finance for media & entertainment and is a senior advisor for the Finnish venture capital fund manager IPR.VC.
She has managed investment funds and led financial transactions in M&E in excess of $800m. Over the years, she has been involved in the provision of corporate and project finance for studios such as Focus Features, Disney, Lionsgate, Entertainment One, MRC Entertainment and, in Europe, Europacorp and Wild Bunch.
ipr.vc
Leo Matchett
Decentralized Pictures Foundation
Online
Leo Matchett is the CEO, a member of the Board of Directors and a Co-founder of The Decentralized Pictures Foundation, Inc. He has lived and worked in film production in L.A. for 15 years. In addition, Leo has been involved in smartphone application development since 2008 (Engineering Emmy Award Winner in 2018). As an early adopter of Bitcoin, Leo began conceiving ways to bring blockchain technology to the entertainment industry. He brings a balance of knowledge in film, technology and crypto assets.
decentralized.pictures
Yannick Bossenmeyer
Cascade8
Onsite
Yannick Bossenmeyer has worked as a Strategy Consultant at EY for 10 years, specialized in innovation and start- ups financing. After 5 years in strategic and digital marketing at APRIL Group, she started her career as an entrepreneur. She co-founded Logical Pictures (films financing and production) in 2016 and Cascade8 (blockchain, web2 and web3 solutions for the cinema industry) in 2019. She launched Cascade8's NFT Lab in 2022.
cascade8.com
Juanjo Moscardó
Cosabona Films
Onsite
Juanjo Moscardó Rius is the producer of the short films
Chocapaquete
(2010),
Maldita
(2019),
Faces
(2020),
Shitty Therapy
(2022) and the documentary webseries
La Primera Vegada
(2012). He has also been Associate Producer of the short film
Ainhoa
(2016). In 2020, the first feature film of Cosabona Films was released,
Instant Love
, which won national and international awards.
Bull Run
is his last production, the first full tokenized movie.
www.cosabonafilms.com
Shaban Shaame
EverdreamSoft
Onsite
A passionate game developer and self-confessed blockchain geek, Shaban graduated from the University of Geneva where he studied Information Technology and Business. He launched his first trading card game (TCG)
Moonga
in 2009 and founded EverdreamSoft in 2010. He then launched the (TCG) game
Spells of Genesis
in early 2015 and enabled players to purchase, trade and own their cards on the blockchain. It was the beginning of true ownership of digital assets.
www.everdreamsoft.com
Emilie-Alice Fabrizi
Le Lab @freestudios
Onsite
After many years working in brand content creation, Emilie-Alice Fabrizi is now exploring web3. She has founded Le Lab at freestudios, a think tank studio that believes in strategic and creative thinking to move the society forward. She conducts a watch on NFTs, token & Metaverse projects to capture opportunities that unlock brand values.
Monday 7 Nov. 2022 | 14:00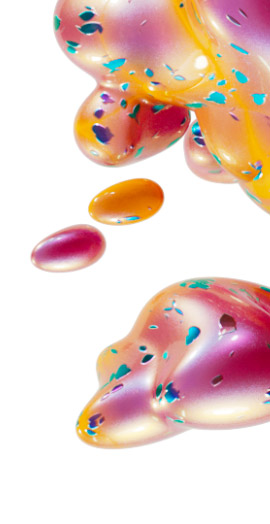 Online broadcasting
Tuesday, November 8
Starting From 14:00
To access the online broadcast of the event, please accredit yourself or log in by clicking on the "Login" button with your Eventival credentials (which you received when you registered on our platform).