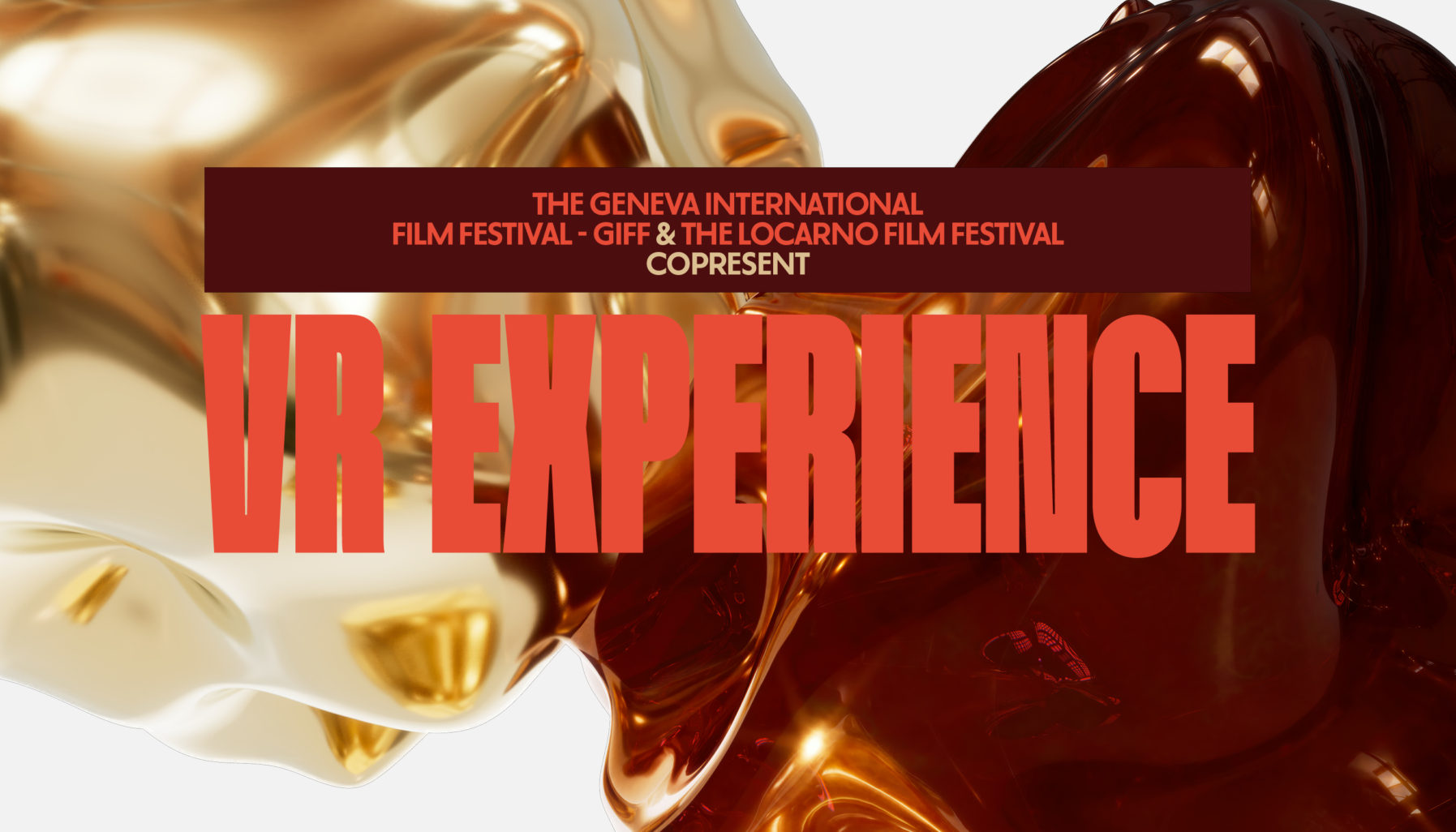 GIFF UNLIMITED @ LOCARNO
The Geneva International Film Festival (GIFF) and the Locarno Film Festival are joining forces once again to strengthen their ties with the VR Experience.
Throughout the 76th edition of the Ticino event (August 2 – 12, 2023), GIFF will present a double selection of experiences at the cutting edge of contemporary immersive storytelling, entirely free of charge. The program takes place in La Cabina, the former projection booth in the Piazza Grande, as well as in the exhibition space at BaseCamp PopUp, a creative hub dedicated to up-and-coming artists.
It includes the VR series Missing Pictures (2022, FR, GB, TW, LU, KR, ep. 1-5) by Clément Deneux (FR), who will also attend a conference in Locarno, as well as a focus on multi-award-winning British filmmaker May Abdalla : Goliath: Playing with Reality (2021, GB, FR, 25′, Jury Prize for Best Immersive Experience at the Venice Film Festival) and Make Noise (2018, GB, 8′). This free, open-access project is part of the Festival's annual itinerant program, GIFF Unlimited.
program @ CABINA
For the third year running, the old projection booth in the Piazza Grande becomes the setting for an experience at the cutting edge of cinema and technology. In this unusual setting, GIFF will this year be honoring British journalist, producer and documentary filmmaker May Abdalla. Two of the creator's flagship works, which meet at the intersection between documentary and video gaming, will be presented: Goliath: Playing with Reality an immersion into the psyche of a man suffering from schizophrenia narrated by Tilda Swinton, and the interactive project Make Noise, which invites the audience to use their voice to dive into the historical story of the Suffragettes.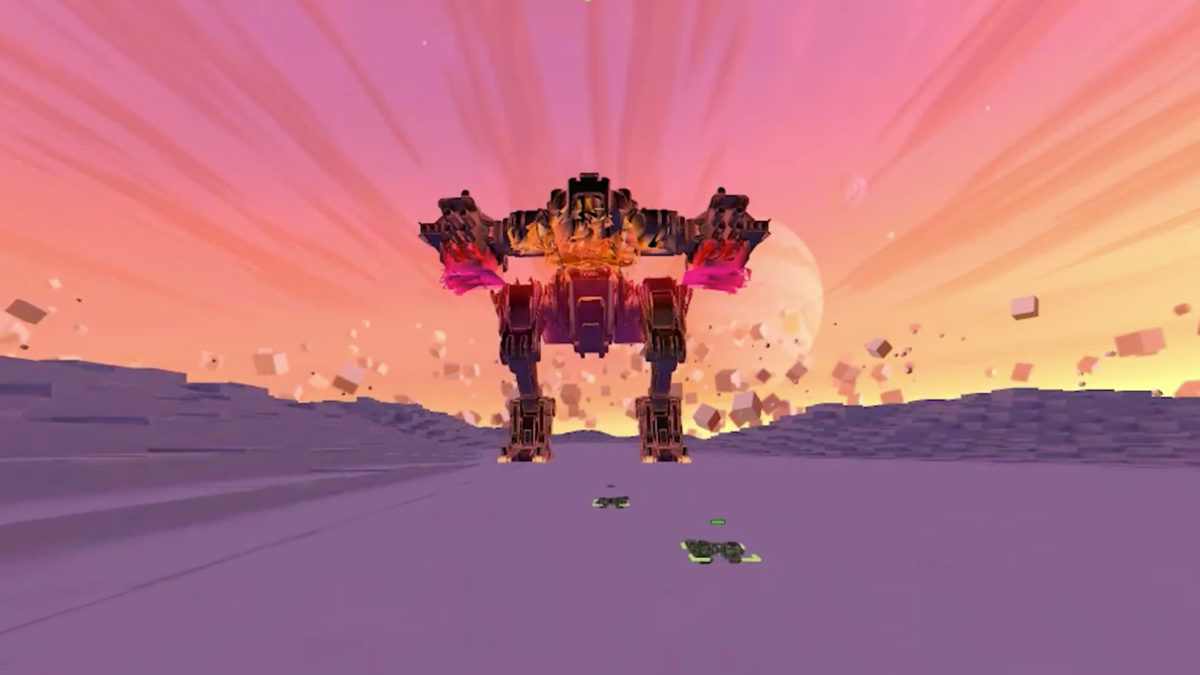 GOLIATH : PLAYING WITH REALITY
May Abdalla, Barry Gene Murphy | 2021 | GB, FR | 25′ | vo. EN

"The Universe is revolving around me in a bad way." A voice guides you through the many realities of Goliath, a man diagnosed with schizophrenia who spent years isolated in psychiatric institutions but finds connection in multiplayer games. Weave through multiple worlds and mesmerising visuals to uncover Goliath's poignant story.
---
MAKE NOISE
May Abdalla | 2018 | GB | 8′ | vo. EN

Your voice is a tool. How will you use it to create? Make Noise uses original archive material from the Suffragettes in UK to retell the dramatic story of how a few women started one of the most important movements in history. Use the power of your voice to smash through the barriers faced by the Suffragettes in their fight to claim the right to vote for women.
---
programme @BASECAMP POPUP
GIFF is also taking part in the BaseCamp PopUp, the creative hub dedicated to up-and-coming talents from all over the world. Here, GIFF is presenting the immersive Missing Pictures series by French creator Clément Deneux. This 5-part experience focuses on the unproduced films by great directors: Tsai Ming-liang (recipient of the Pardo Alla Carriera at the 2023 Locarno Festival), Naomi Kawase, Abel Ferrara, Lee Myung-se and Catherine Hardwicke. This presentation project gives these filmmakers the chance to tell the story they've never been able to bring to the screen. This initiative will be complemented by a conference featuring Clément Deneux (August 4), which will be part of the BaseCamp Academy 2023 program.
MISSING PICTURES EP.1-5
Clément Deneux | 2022
For every movie made, dozens of pictures remain missing forever. In the documentary series Missing Pictures, Clément Deneux gives directors a chance to tell the stories that would otherwise never be told.
---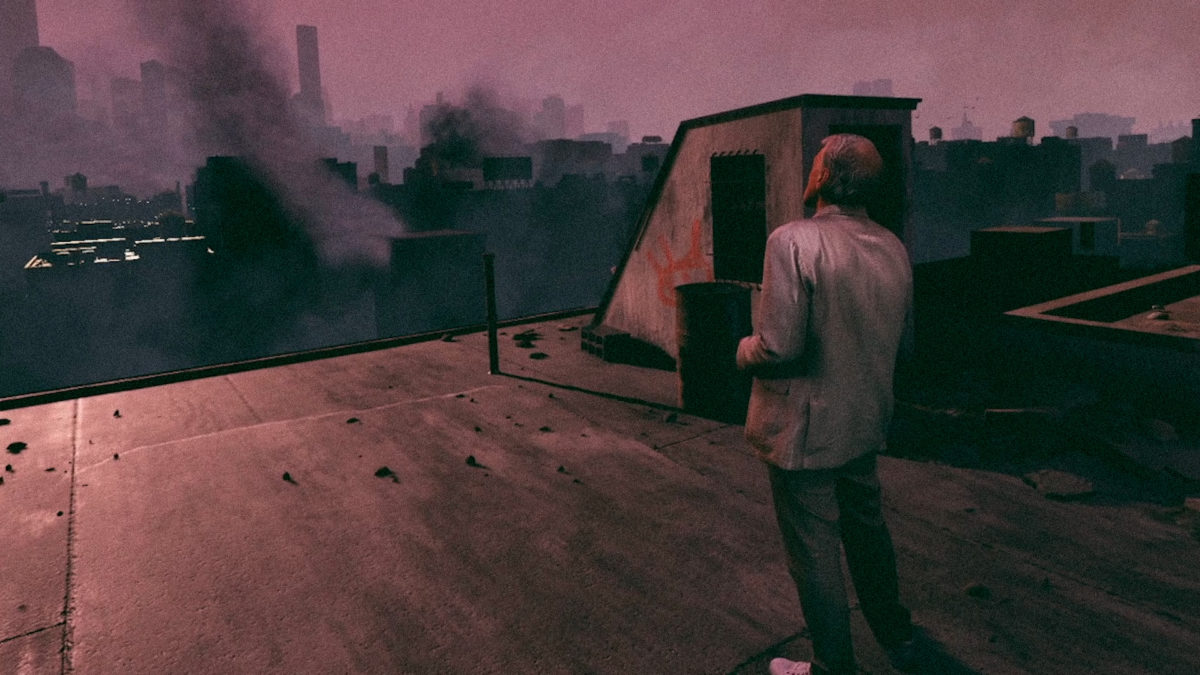 Épisode I ABEL FERRARA
Clément Deneux | 2022 | FR, GB, TW, LU, KR | 9′ ( ep. 1/5 ) | vo. EN, FR, DE, ZH, KR
In a world corrupted by multinationals, cops in limousines gun down the last remaining undesirables with impunity. An uprising ensues. A revolutionary figure comes face to face with a torturer.
---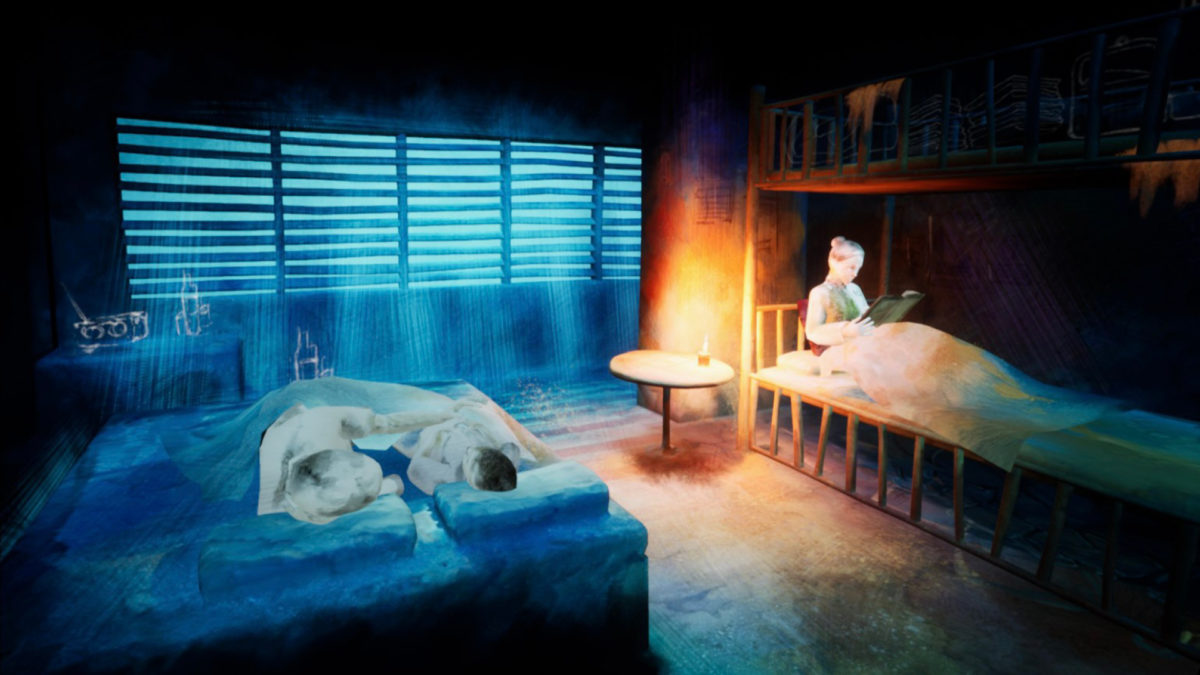 Épisode II TSAI MING LIANG
Clément Deneux | 2022 | FR, GB, TW, LU, KR | 12′ ( ep. 2/5 ) | vo. EN, FR, DE, ZH, KR
Tsai Ming-liang tenderly recounts memories of his grandparents taking him to the cinema every day. Feelings that would be impossible to translate to film nowadays, given how much the world has changed.
---
Épisode III LCATHERINE HARDWICKE
Clément Deneux | 2022 | FR, GB, TW, LU, KR | 12′ ( ep. 3/5 ) | vo. EN, FR, DE, ZH, KR
In an adaptation of the classic of American literature, four marginalized activists set out to sabotage pollution-causing infrastructure. But when their actions inadvertently escalate into terrorist acts, they find themselves locked in a legal stand-off.
---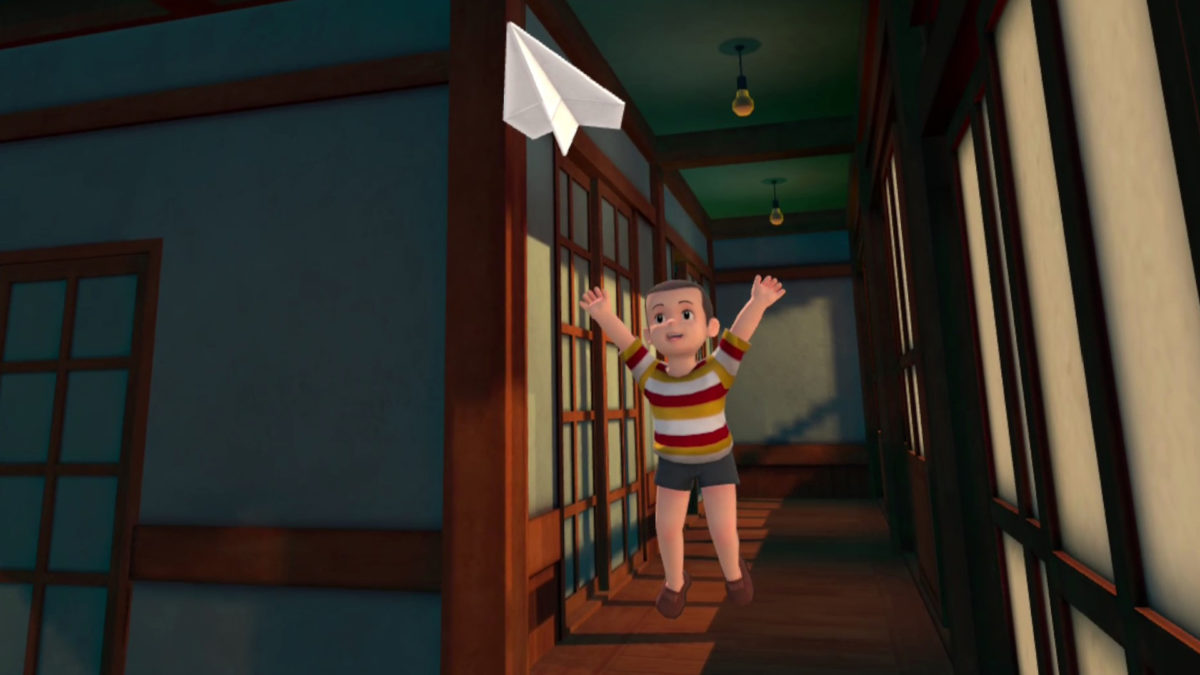 Épisode IV LEE MYUNG-SE
Clément Deneux | 2022 | FR, GB, TW, LU, KR | 12′ ( ep. 4/5 ) | vo. EN, FR, DE, ZH, KR
Creating is removing, just as loving is knowing how to allow space for the other person. It's a lesson that the young Myung-se learned from his father, who was fully devoted to his work. An intimate exploration of Korean culture and society.
---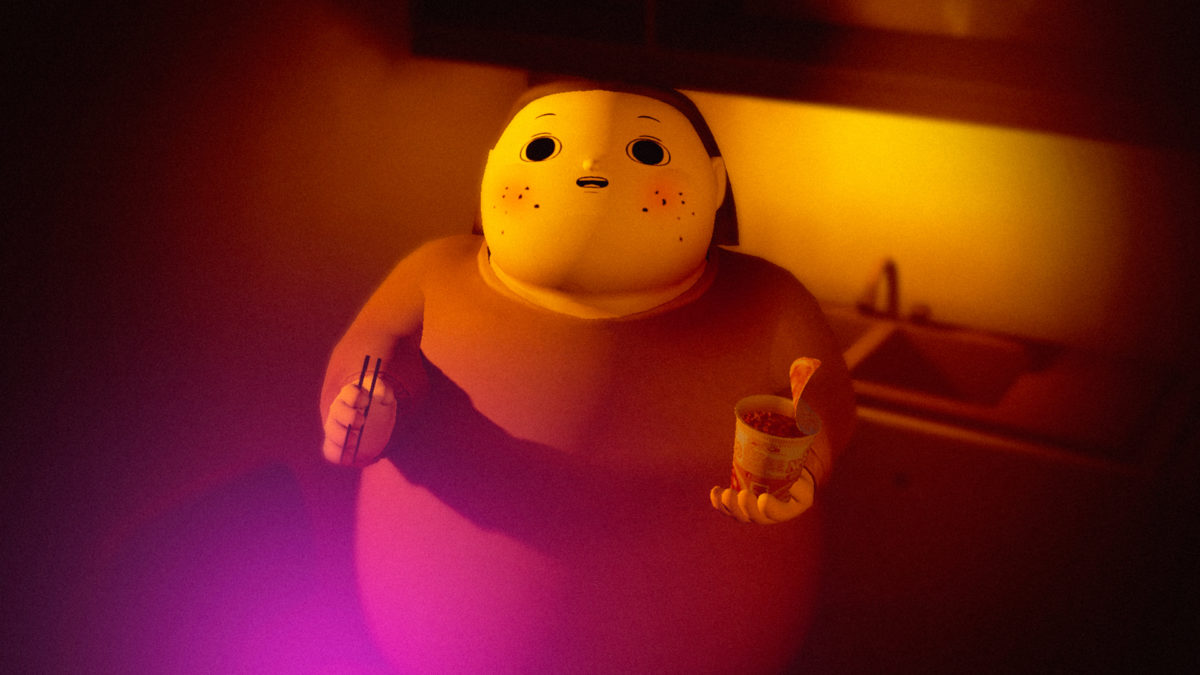 Épisode V NAOMI KAWASE
Clément Deneux | 2022 | FR, GB, TW, LU, KR | 14′ ( ep. 5/5 ) | vo. EN, FR, DE, ZH, KR
Aya, an overweight young woman who is desperately mocked, becomes infatuated with the voice of a customer at the call center where she works. Oh Debu is a delicate comedy about difference that Naomi Kawase never had the chance to direct.
INFO
@CABINA IN LARGO ZORZI : FOCUS MAY ABDALLA
02.08.2023 – 12.08.2023
10:00 – 21:00
Free entry
Up to 4 people at the same time
@BASECAMP POPUP : MISSING PICTURES BY CLÉMENT DENEUX
03.08.2023 – 11.08.2023
18:00 – 21:00
Free entry
Up to 4 people at the same time