THE GIFF PROGRAMMING TEAM
ANAÏS EMERY
General and Artistic Director
Anaïs was the director of the Utopiales in Nantes (France) and a programmer for an independent cinema. She co-founded the NIFFF and was its artistic director from 2006 to 2020, leading the festival to international recognition. In 2017, she completed a DAS in digital communication and web expertise, in addition to her studies in film history and aesthetics at UNIL. Committed to supporting the next generation of Swiss cinema, she launched the FutureStoryWorlds@CERN workshop. In addition to her other involvements, Anaïs is a member of both the Swiss Film Academy and the Foundation for Digital Creation.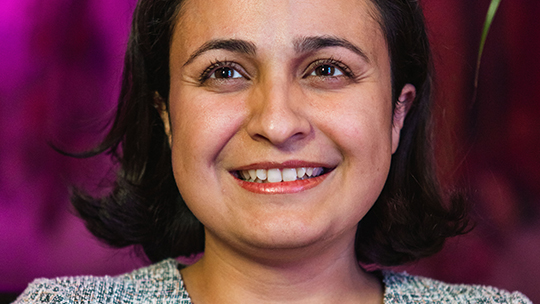 MARAL MOHSENIN
Head of Programs
Holding a PhD in film history and aesthetics (University of Lausanne, University of Amsterdam), Maral has been working since 2015 in the programming team of the GIFF, first as the retrospective curator, then the series programmer, and finally the head of programs since 2022. At the same time, she was a film restorer and conserver at the Cinémathèque Suisse from 2016 to 2022, has collaborated with several festivals in Switzerland (Visions du Réel, VIFFF) and occasionally intervenes in conferences and courses at the University of Lausanne.
LUCIE EMCH
Program Coordinator
Working since 2016 at GIFF as well as in various Swiss festivals and cultural events, Lucie Emch studied film history and aesthetics at the University of Lausanne and Global Creative and Cultural Industries at the School of Oriental and African Studies (SOAS) in London. Passionate about gender representations on screen and innovation of narrative codes, she joined the GIFF immersive programming team in 2021, and is now in charge of program coordination since 2023.
FRAN GAYO
Cinema Programmer
Since 1997 Fran Gayo has been programming for different events like the Gijon International Film Festival (where he currently works as Head of Programming), the BAFICI in Buenos Aires, Las Palmas Film Festival, the NIFFF (Switzerland), Expotoons or the Ourense Film Festival in Spain. He's in charge of the cinema contents of the Centro Niemeyer in Asturias (Spain) and since 2015 has been the programmer of Espanoramas, a yearly event dedicated to spanish cinema organized by the Spanish Embassy in Argentina.
GAËLLE VIDALIE
Cinema Programmer
Gaëlle Vidalie worked for twenty years at the Cinémathèque française with Jean Rouch and Jean Douchet, then in distribution and promotion of the Film Collections. At the same time, she worked alongside Janine Bazin for Entrevues Festival de Belfort and then co-directed it for 5 years. She was a member of the selection committee for the Directors' Fortnight in Cannes in 2010 and 2011. Since 2013, she has been active at the GIFF as a features programmer, while simultaneously pursuing her activities as a producer and filmmaker.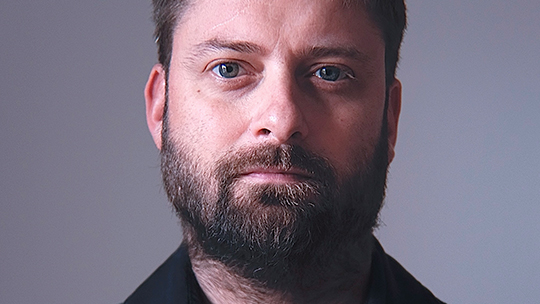 BENJAMIN MAGNIN
Series Programmer
After studying media sociology and cinema at the Universities of Zurich and Paris, Benjamin Magnin worked as a cinema journalist, before joining the RTS as a researcher for a few years. From 2014 to 2016 he was a commissioning editor for TV and cinema co-productions at RTS. From 2016 to 2018 he worked as a producer at CAB Productions. Since 2018 Benjamin Magnin works as a commissioning editor and producer for drama series at the SRF where he co-produced the TV shows "Neumatt" (international title "New Heights", sold to Netflix) and "Tschugger" (co-production with Sky Switzerland). He joins the selection committee of GIFF in 2023.
CASPER ANDERSEN
Head of Immersive Programs
Casper Andersen is the new Head of Digital Programs at GIFF. Casper is born and raised in Denmark and holds a Master's Degree in Media Studies from the University of Aarhus specialising in new interactive media formats. He has extensive experience with film festivals, and worked for festivals in Copenhagen (CPH:DOX and CPH PIX) from 2010 to 2021, amongst other things as Programmer and Head of Digital, where he spearheaded the scale up of the interactive focus at CPH:DOX.
PAOLA GAZZANI MARINELLI
Immersive Programmer
Holding a degree in social and political sciences, Paola Gazzani Marinelli is a member of the XR selection committee for GIFF, and works currently as head of programs at the Digital Creation Hub. Previously, she worked at GIFF from 2014 to 2023, as the head of professional and digital programs. Passionate about digital creation and experimenting with new modes of storytelling, she is interested in the future of audiovisual creation and its link with new technologies.
FRANK BRAUN
Cinema Program Consultant
Frank Braun (1965) lives in Zurich and has been active in film industry and festivals for over 30 years. He is a member of the management of Neugass Kino AG and responsible for the program on 14 cinema screens in German-speaking Switzerland. He initiated the animation film festival Fantoche, which he presided until 2016, co-directed three award-winning animated shorts and was program consultant for the Locarno Film Festival for over 10 years. In 2021, he was awarded the "Prix d'honneur" by the Solothurn Film Festival for his services. He has been a program consultant for GIFF since 2021.
ANNA PERCIVAL
Programs Consultant
After her studies in Cinema Aesthetics at the Sorbonne Nouvelle University in Paris, Anna's career path has been centered around images and two major interests: transmission and programming. A journalist at Cinébulletin in 2010, she then worked at the Cinémathèque suisse from 2010 to 2018, and is currently in charge of the Master's degree in Audiovisual Production and the Diploma in Documentary Filmmaking at the INA (Institut National de l'Audiovisuel), and also teaches at the ECAL. She is part of the GIFF selection committee for the fourth year.
STEN-KRISTIAN SALUVEER
Professional Program Consultant
Holding a degree from the University of Tokyo in the field of technology disruption and intellectual property for the film and festival industries, Sten Saluveer has been collaborating with Geneva Digital Market since 2021. He is an award winning audiovisual media innovation and policy strategist, audiovisual producer and content and technology entrepreneur. He is the founder of Storytek Innovation and Venture Studios, bringing together in-depth knowledge of the audiovisual sector, technology, and financing, as well as advising creators, industry and governments on the future of content, technology and media.